A Small Spot with Big Dreams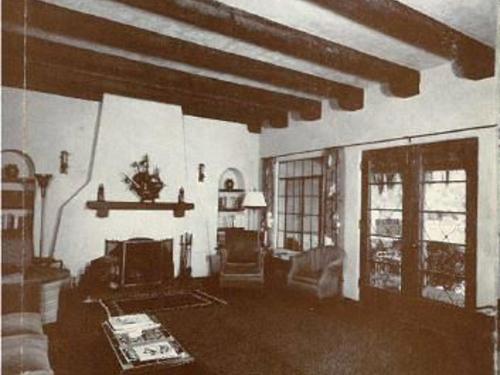 Like the old-west movie greats filming nearby, Lodge On The Desert is the star of its own captivating tale. Its rise from a modest home to the site of old-Hollywood glamour is legendary.
Dating back to 1931, the original main building served as a four-bedroom private residence. Built on two acres and surrounded by empty desert, it included a corral with horses and a bunk house. Shortly after it opened for business as Lodge On The Desert in 1936 with seven guestrooms. A swimming pool and changing room were added the following year.
The Little Hotel That Could
The early years of this rising hotel reflected the limitations of the era. There were no dining facilities, little refrigeration or air conditioning and heat came from a coal furnace. Roads leading to the lodge were unpaved (present day Alvernon Way) with surrounding areas undeveloped. During World War II, it served as housing for Air Force officers in training, and on other occasions became a retreat for celebrities filming western films in Tucson.
Additional rooms were added from the 1950s to 70s, bringing the total to 35. Then a landscape architect was hired to re-design the grounds. But it was an extensive expansion in 2009 that had the most impact.
Classically Modern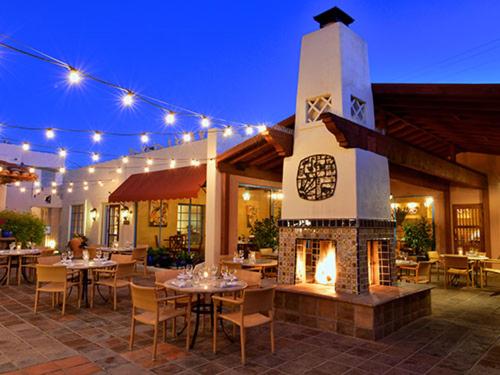 During this pivotal time, guestrooms and suites increased to 100 with the addition of several new one to two-story guest buildings. Meeting and event space grew to over 10,000 square feet with views of spacious new outdoor courtyards and lawns. Lodge guests' sense of arrival was heightened by both the brand new circular driveway and Hacienda building. A pristine new southwest swimming pool, complete with whirlpool spa, fireplace and water feature, increased the wow-factor on an already striking setting.
While the comforts of Lodge On The Desert continue to move with the times, its character remains proudly rooted in its rich history. As the city of Tucson flourishes around it, this special destination offers a charming local flavor you won't find anywhere else.